NEW ORLEANS (NOLA WEEKEND) - Bayou-soul artist Marc Broussard headlines the first-ever Credit Union Fest heading to the Shrine on Airline on Oct. 14.
The inaugural fest is free for members of 11 different local credit unions in the Greater New Orleans area that are teaming up to host this exciting event.
Other acts scheduled to perform at the festival are Groovy 7 and Big Sam's Funky Nation.
Organizers say kids are invited to the family-friendly festival where they can enjoy their own fun play area with a playground of slides and tunnels.
Food trucks, vendors, beer and cocktails will also be available for purchase.
More than one million Louisianans are members of a credit union, but between 70% and 80% of those people are members of credit unions that are not in Louisiana.
Organizers say Credit Union Fest is designed to celebrate those members who chose locally-operated credit unions and excite potential members to join. Louisiana-owned credit unions offer competitive rates, superior service, security, a broad range of financial services and technology, and the peace of mind that comes from being an owner of your own credit union.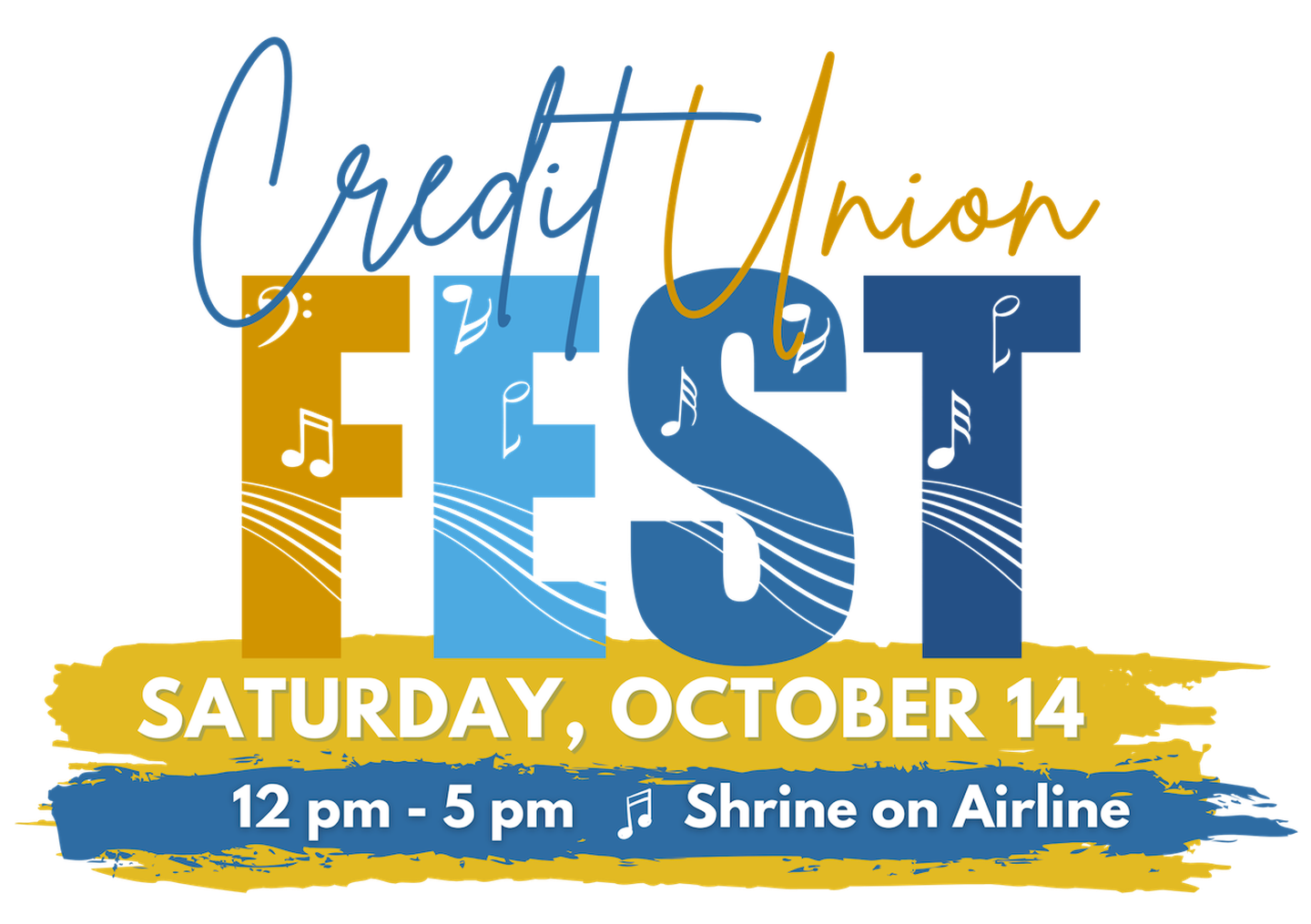 Tickets to Credit Union Fest are free for members and available for pickup at these 11 participating credit unions: Jefferson Parish Employees' Federal Credit Union, Instep Credit Union, GNO Federal Credit Union, New Orleans Firemen's Federal Credit Union, NODA Federal Credit Union, IRFCU, Louisiana Federal Credit Union, St. Tammany Federal Credit Union, OnPath Federal Credit Union, Xplore Federal Credit Union and UNO Federal Credit Union.
For those who are not yet members of one of these credit unions, you can become eligible for Credit Union Fest tickets by opening up an account in person at any of these locations.
Credit Union Fest is Oct. 14 from noon until 5 p.m. at the Shrine on Airline, 6000 Airline Dr., Metairie, LA 70003. The festival's official flyer and QR code for more information can be viewed by clicking here, or you can go online to CreditUnionFest.com.
Created in partnership with the Credit Union Fest
Copyright 2023 WVUE. All rights reserved.