NEW ORLEANS, La. (NOLA WEEKEND) - For many Americans arriving at the age of 65, Medicare is a welcome relief, but it also comes with a heavy dose of options.
Nick Karl, the Vice President of United Healthcare has partnered with Fox 8 in this sponsored segment to discuss the health and coverage of retiring Medicare members.
Karl encourages those interested in Medicare's benefits to look carefully through any new plan changes.
Are your prescriptions, visions, dental, expenses, and PCP still covered? Have your deductibles changed?
The weight of these choices can be felt when Karl goes on to say that concerning one's health--it is the most important decision retirees will make all year.
Karl confides and expresses that this is a deeply personal and private decision, which can be quite imposing for some.
Open enrollment is from October 15th through December 7th.
For those Americans under 65 and living with a challenging disability, United Healthcare might be able to help.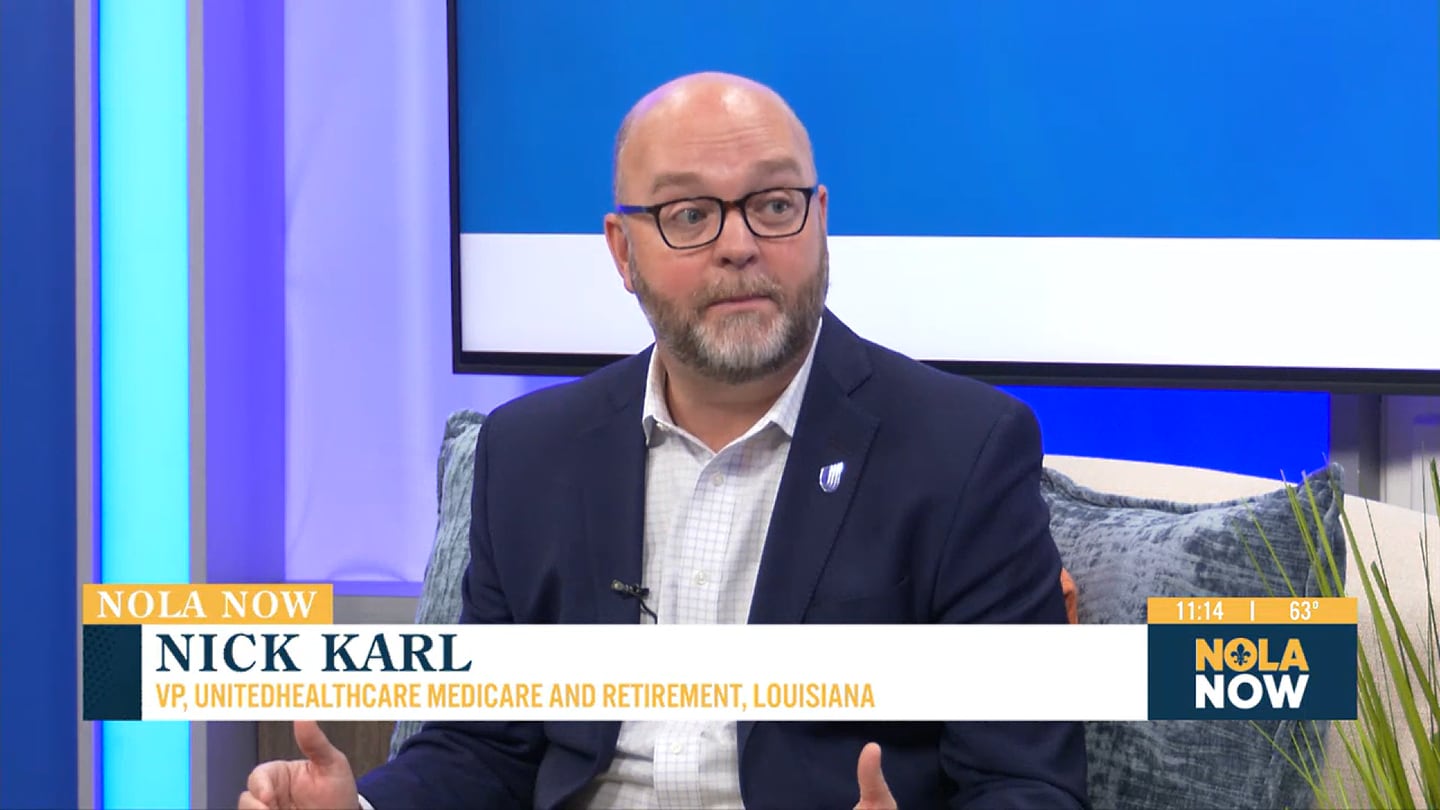 It is people like Nick Karl at United Healthcare that lead his members forward, securing a healthy future for the loved ones that matter most.
Learn more HERE
Making healthy decisions is not always easy, but with United Healthcare, it can be!
For more information, or to schedule an appointment, visit their website.
Created in partnership with United Healthcare.
Copyright 2023 WVUE. All rights reserved.