HOUMA, La. (NOLA WEEKEND) - Shoppers lined up for the grand opening of the new Rouses Market in Houma, but customers won't even have to get out of their cars for the first-ever drive-thru for the regional grocery chain.
Rouses opened its first "Houma da Chicken" drive-thru on Wednesday at 2233 Martin Luther King Blvd. in Houma -- the first Rouses store to have one, according to spokesperson Marcy Nathan.
The new 60,000-square-foot store replaces the company's "superstore," which was built in 1989 and located steps away in the same parking lot.
This location also marks a significant milestone in the company's history. It was the site of the family's first grocery store, Ciro's, opened by Anthony J. Rouse, Sr. and Ciro di Marco in 1960.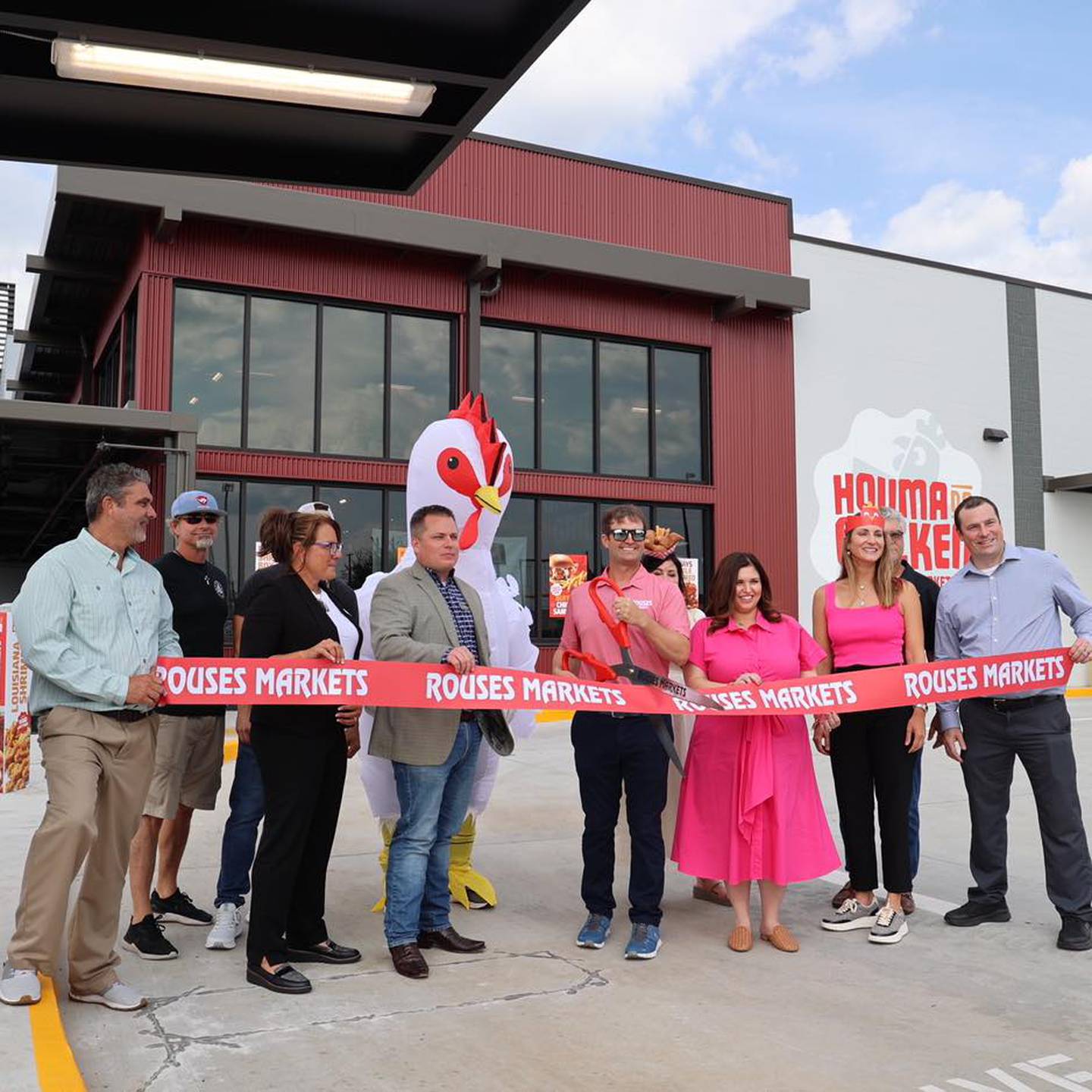 "Ciro's laid the foundation for our company today," CEO Donny Rouse said in a release. "It was a 7,000-square-foot store, with my grandfather, great uncle and only two other employees running the show. My father, Donald Rouse, joined the company when he was old enough, bagging groceries and rounding up carts out front." In celebration of the site's rich history, the new store has a vintage wall with photography and advertising from Ciro's and the early Rouses Markets era.
Rouse said the new drive-thru concept started after the store's success during crawfish season creating long lines at some of its stores. Rouses said he wanted an easier way for customers to pick up their boiled crawfish. Adding other items like fried chicken and shrimp helps sustain the drive-thru as a year-round operation.
Rouse said that this might not be the last time customers see a drive-thru operation at one of his stores. He said his company is looking into a few New Orleans stores for a potential remodel.
"We are evaluating different sites right now," Rouse said.
Since opening its first store in 1960, Rouses Markets has grown to operate 63 stores in the Gulf Coast region.
Created in partnership with Rouses Markets
Copyright 2023 WVUE. All rights reserved.